Refresh & Expand iOS App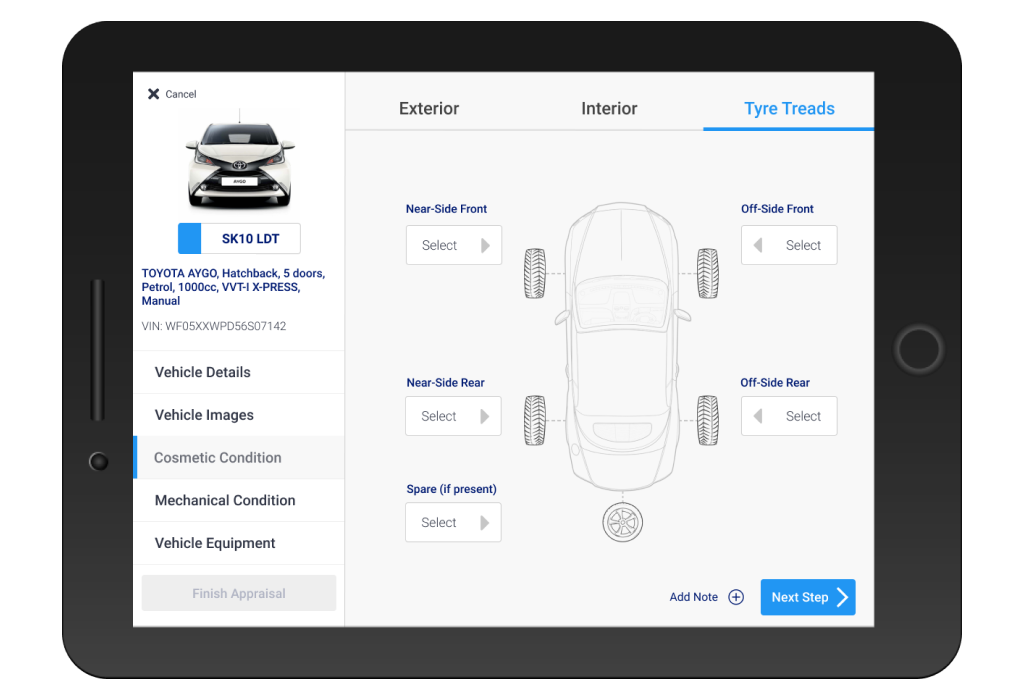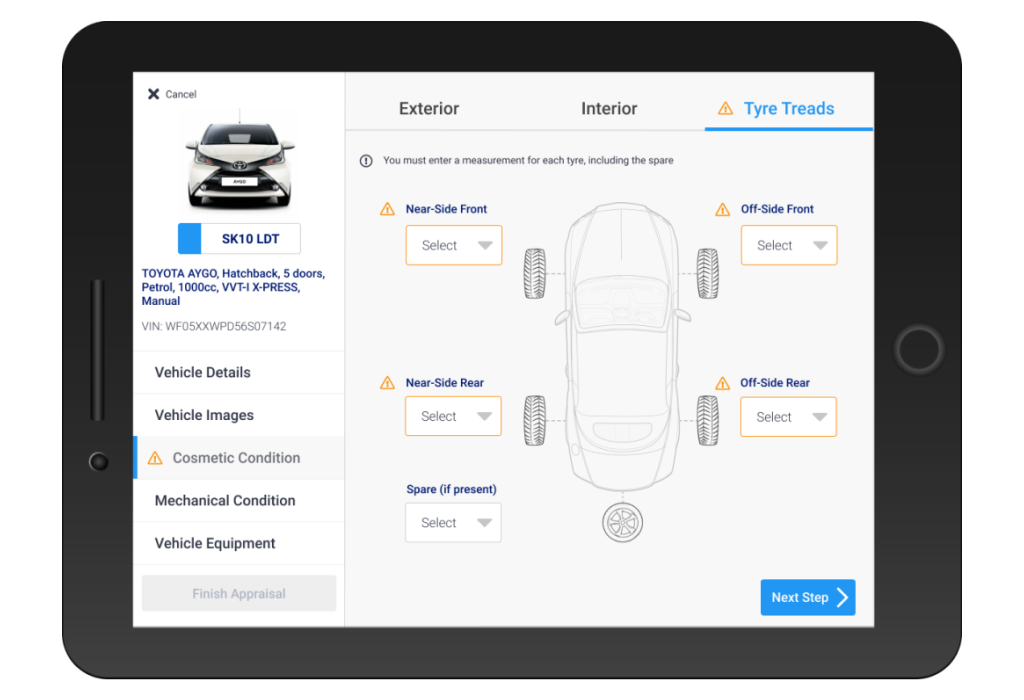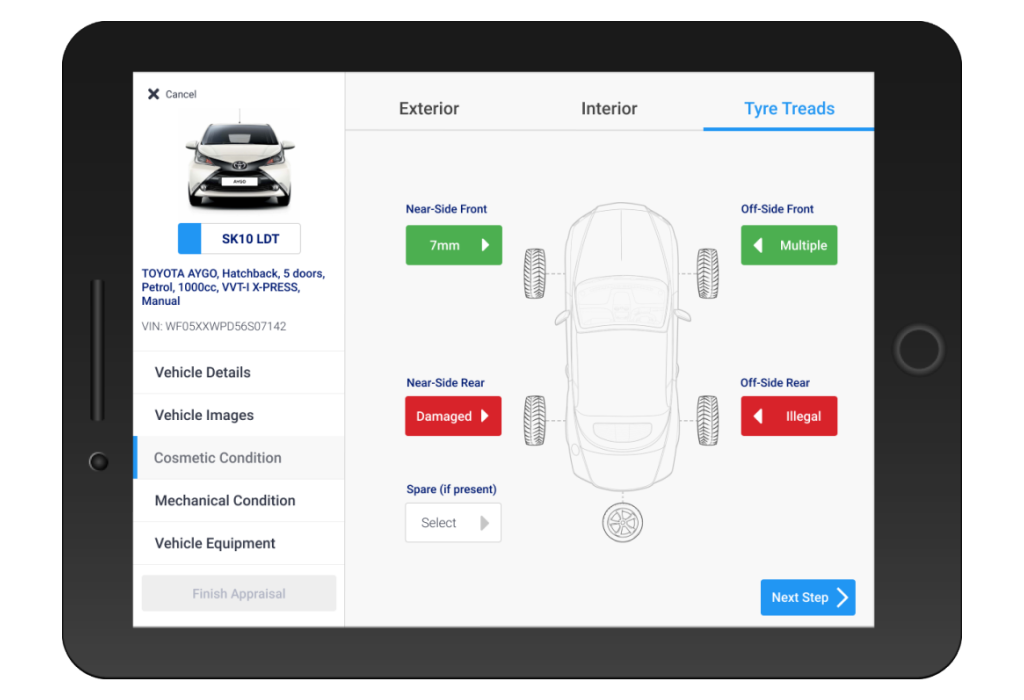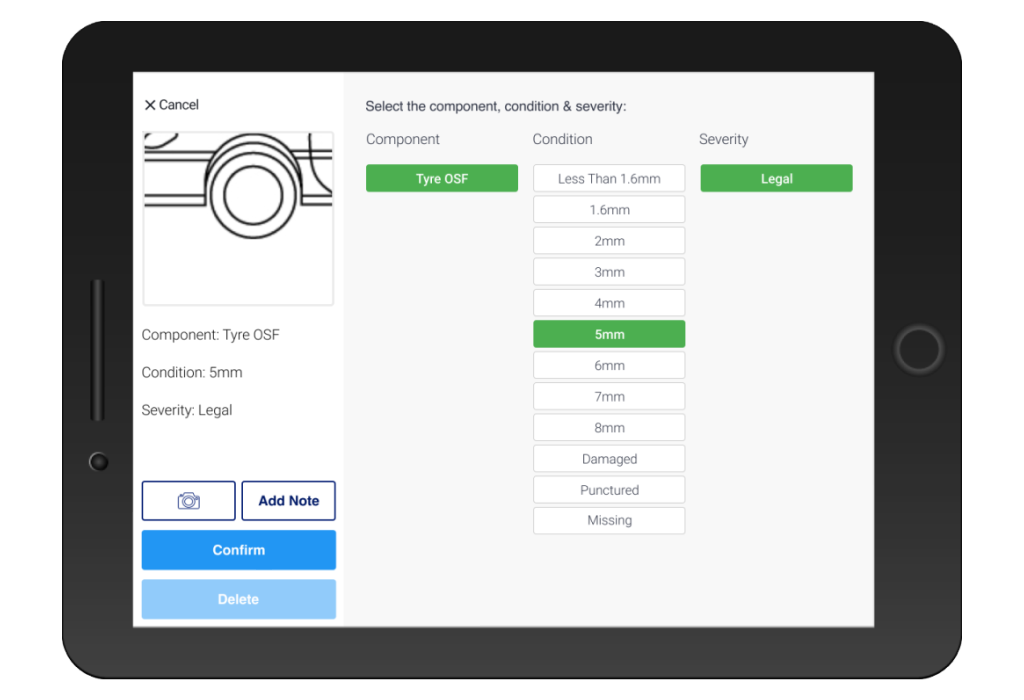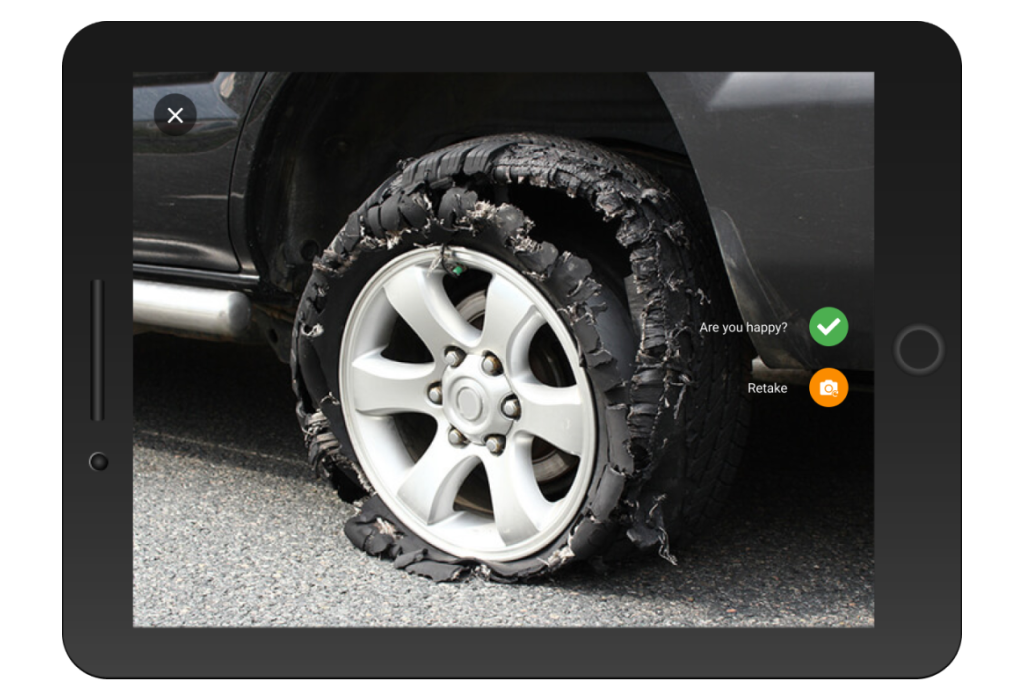 Description
Shortly after joining BCA I was tasked with refreshing and expanding our industry-leading part-exchange tool Dealer Pro (iOS). Used to provide part-exchange valuations as part of a wider vehicle disposals eco-system, Dealer Pro is a best-in-class digital product used in thousands of car dealerships in the UK.
Feedback from our clients showed that accurate recording of tyre tread depths (sometimes several on the same tyre) was now something that needed to be included in the product, with some groups asking for it to be mandatory.
I designed and tested a new tab for Tyre Treads in the Cosmetic Condition section. The feedback from our clients was very positive.