Risk Assessment For Drone Operations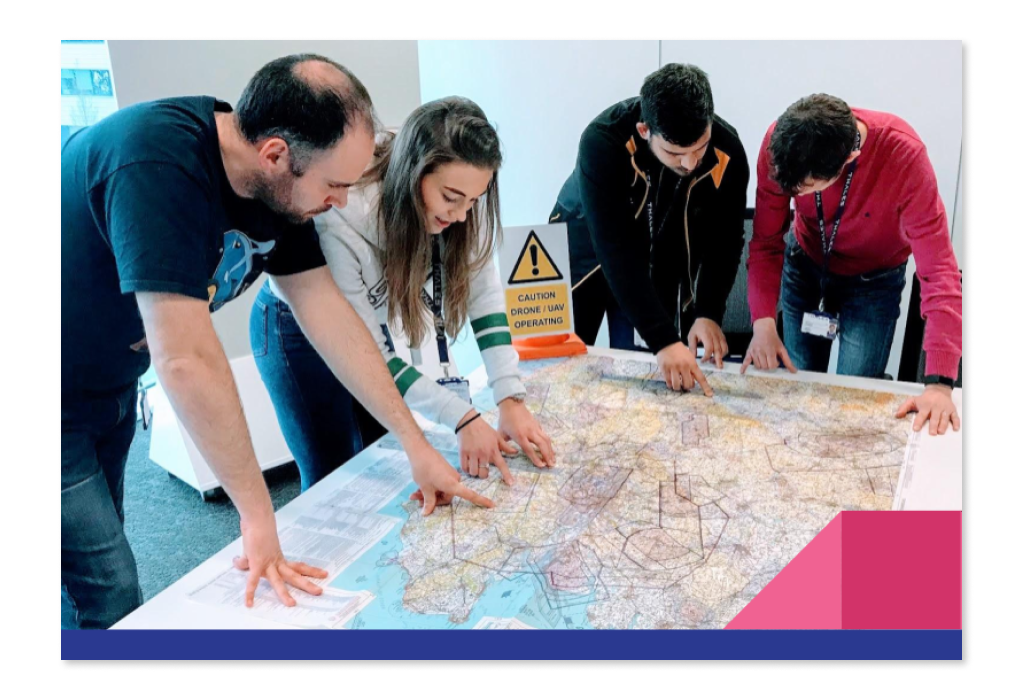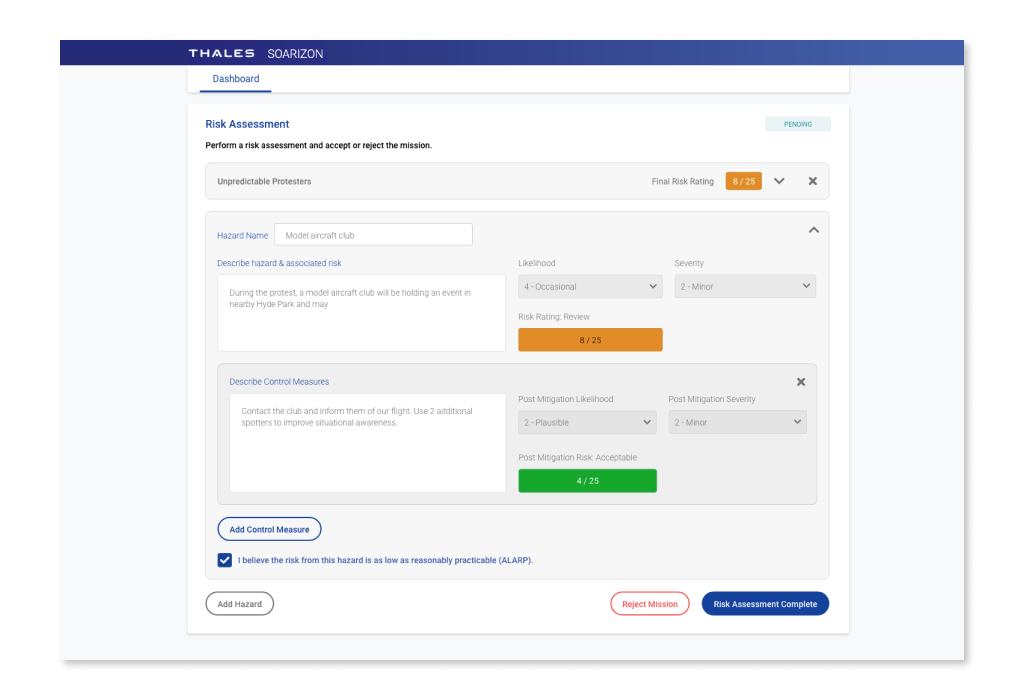 Description
Soarizon (now Scaleflyt) by Thales
After discovering from non-directed user interviews that a thorough risk assessment is an essential component of any well planned drone operation, I decided to dig deeper into the subject; after completing a basic air safety course, I spoke to drone operators and safety industry experts to determine the requirements.
After conducting heuristic research, user interviews and repeated ideation, I created a UI that enabled users to describe and score risks and related control measures according to an internationally recognised standard.
The concept and final UI was validated by several operators, health & safety experts and one nationally recognised training provider. This tool is now a key selling point of the Soarizon platform, saving users time and improving the quality of their output.