Vehicle Self-Appraisal For Mobile Web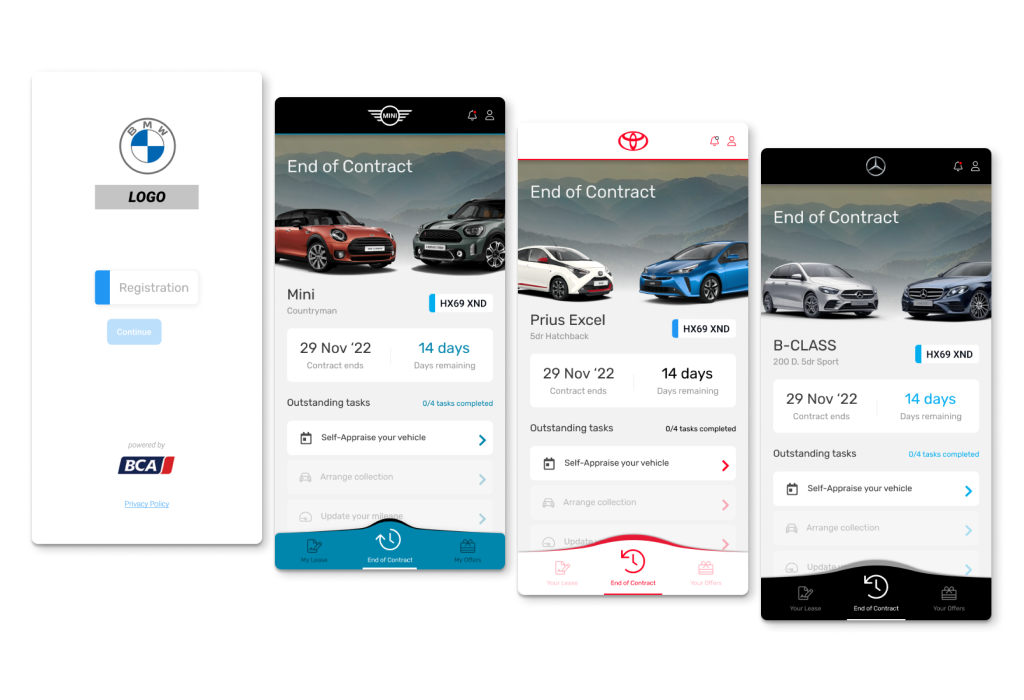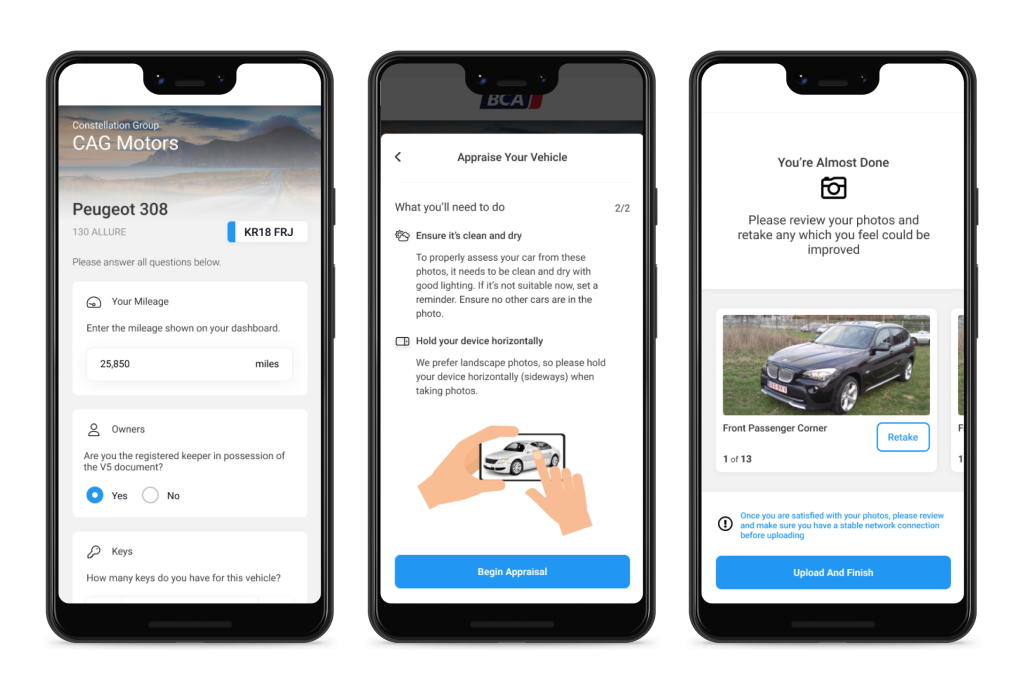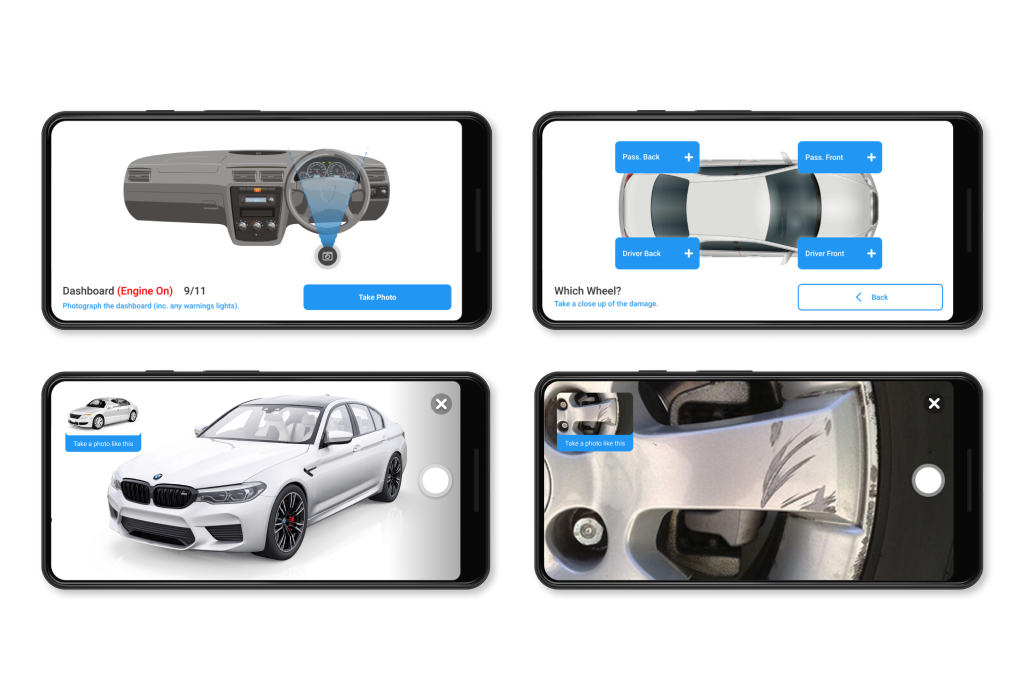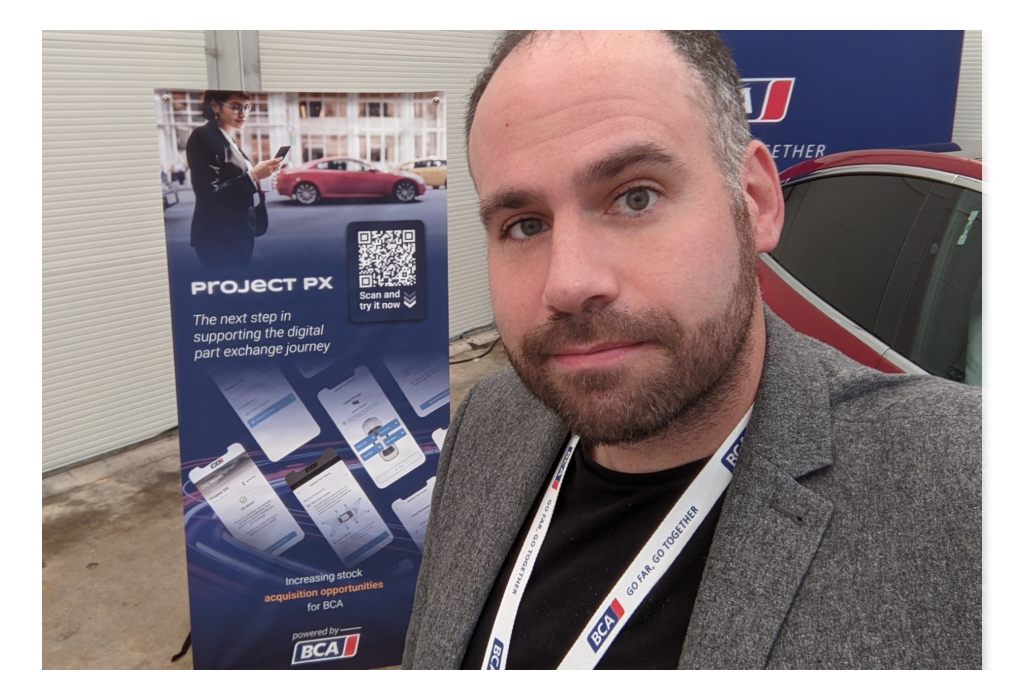 Description
During my time at BCA I helped take the idea of Consumer Self-Appraisal from concept to reality.
Using iterative design, remote testing and onsite observation I helped deliver several highly successful self-appraisal solutions for Part-Exchange, Rental, End of Lease and Defleeting.
Designed with white label branding, the core of the products was a carefully selected set of client agnostic questions and a step-by-step vehicle photography wizard.
Users were delighted by it's ease of use and vendors were pleased by the high quality of the vehicle and damage photography it returned.
Known for a long time as Project PX, I was delighted to demonstrate the product at a Constellation Automotive Group conference in 2021.