B2C Design Principles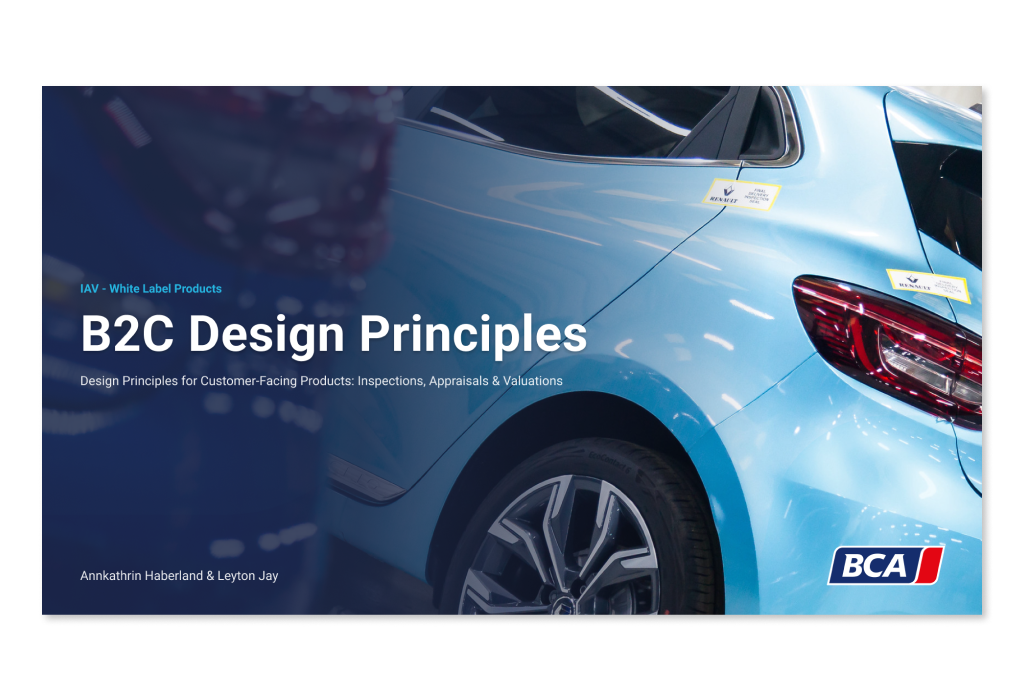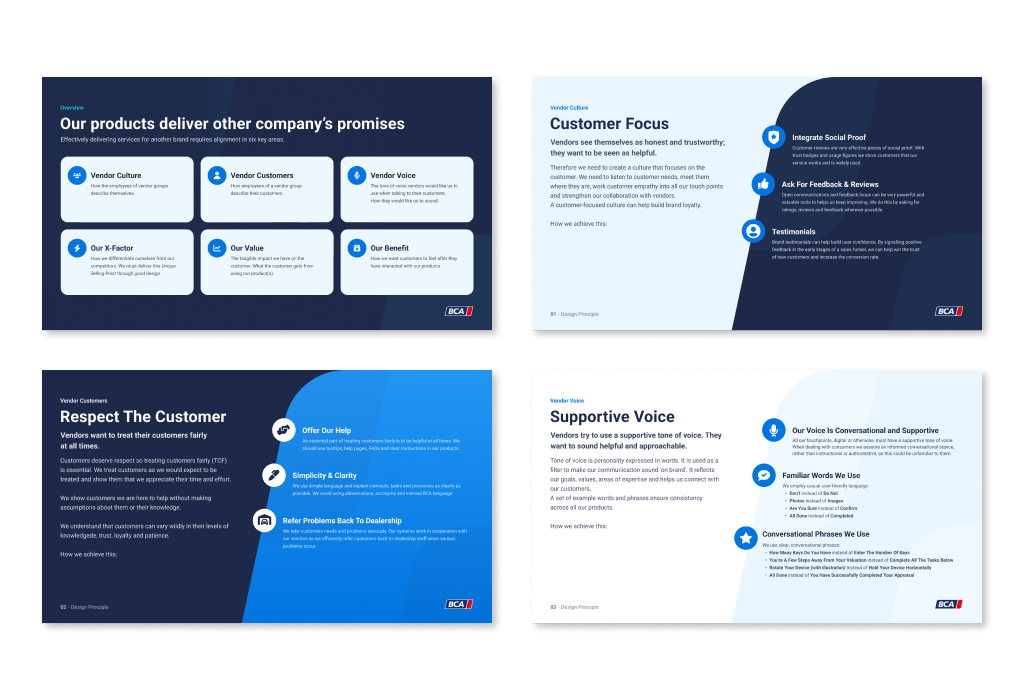 Description
BCA had no prior experience of communicating with or designing products for consumers. And the products we hoped to create would usually carry our client's branding - so how do we design trustworthy and loveable products whilst remaining relatively neutral?
I ran a Brand Alignment Workshop with Product Owners, Sales Managers, the Marketing and Commercial Teams and other UXers.
After explaining the problems and some key branding principles, we set about defining our B2C Tone of Voice and agreeing on how we would prefer to treat the customer in 6 key areas.
My colleague and I produced a comprehensive document outlining key design principles that align with an idealised customer experience. It was packed with comprehensive but concise explanations and examples of best practice.
This document greatly assisted us in the creation of various B2C white-label valuation products.